Pages home
> Adult Aquired Flat Foot (AAF) The Facts
Overview


Often considered solely a product of genetics, flatfoot rarely carries with it the stigma of presenting over time. The truth, however, is that flatfoot does not discriminate on the basis of age and can become an issue in the form of adult-acquired flatfoot. Like its congenital cousin, adult-acquired flatfoot deformity is one that, in causing structural damage to the foot (and particularly to the posterior tibial tendon), creates an imbalance that may result in any number of symptoms, including inflammation, pain, stiffness, limited mobility, and even arthritis.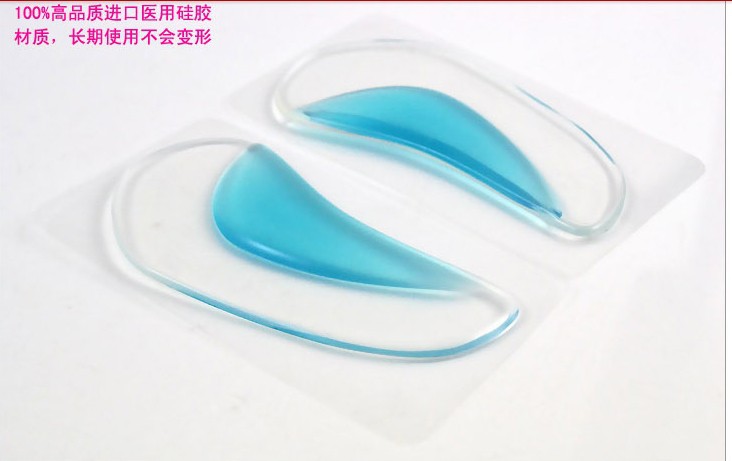 Causes


Rheumatoid arthritis This type of arthritis attacks the cartilage in the foot, leading to pain and flat feet. It is caused by auto-immune disease, where the body?s immune system attacks its own tissues. Diabetes. Having diabetes can cause nerve damage and affect the feeling in your feet and cause arch collapse. Bones can also fracture but some patients may not feel any pain due to the nerve damage. Obesity and/or hypertension (high blood pressure) This increases your risk of tendon damage and resulting flat foot.





Symptoms


Symptoms shift around a bit, depending on what stage of PTTD you?re in. For instance, you?re likely to start off with tendonitis, or inflammation of the posterior tibial tendon. This will make the area around the inside of your ankle and possibly into your arch swollen, reddened, warm to the touch, and painful. Inflammation may actually last throughout the stages of PTTD. The ankle will also begin to roll towards the inside of the foot (pronate), your heel may tilt, and you may experience some pain in your leg (e.g. shin splints). As the condition progresses, the toes and foot begin to turn outward, so that when you look at your foot from the back (or have a friend look for you, because-hey-that can be kind of a difficult


maneuver to pull off) more toes than usual will be visible on the outside (i.e. the side with the pinky toe). At this stage, the foot?s still going to be flexible, although it will likely have flattened somewhat due to the lack of support from the posterior tibial tendon. You may also find it difficult to stand on your toes. Finally, you may reach a stage in which your feet are inflexibly flat. At this point, you may experience pain below your ankle on the outside of your foot, and you might even develop arthritis in the ankle.





Diagnosis


Observation by a skilled foot clinician and a hands-on evaluation of the foot and ankle is the most accurate diagnostic technique. Your Dallas foot doctor may have you do a walking examination (the most reliable way to check for the deformity). During walking, the affected foot appears more pronated and deformed. Your podiatrist may do muscle testing to look for strength deficiencies. During a single foot raise test, the foot doctor will ask you to rise up on the tip of your toes while keeping your unaffected foot off the ground. If your posterior tendon has been attenuated or ruptured, you will be unable to lift your heel off the floor. In less severe cases, it is possible to rise onto your toes, but your heel will not invert normally. X-rays are not always helpful as a diagnostic tool for Adult Flatfoot because both feet will generally demonstrate a deformity. MRI (magnetic resonance imaging) may show tendon injury and inflammation, but can?t always be relied on for a complete diagnosis. In most cases, a MRI is not necessary to diagnose a posterior tibial tendon injury. An ultrasound may also be used to confirm the deformity, but is usually not required for an initial diagnosis.





Non surgical Treatment


Stage one deformities usually respond to conservative or non-surgical therapy such as anti-inflammatory medication, casting, functional orthotics or a foot ankle orthosis called a Richie Brace. If these modalities are unsuccessful surgery is warranted.









Surgical Treatment


If initial conservative therapy of posterior tibial tendon insufficiency fails, surgical treatment is considered. Operative treatment of stage 1 disease involves release of the tendon sheath, tenosynovectomy, debridement of the tendon with excision of flap tears, and repair of longitudinal tears. A short-leg walking cast is worn for 3 weeks postoperatively. Teasdall and Johnson reported complete relief of pain in 74% of 14 patients undergoing this treatment regimen for stage 1 disease. Surgical debridement of tenosynovitis in early stages is believed to possibly prevent progression of disease to later stages of dysfunction.
Last updated 625 days ago by talljudith